BUY NOW, PAY LATER

Afterpay

LAYBUY

ZIP

KLARNA
BUY NOW, PAY LATER

Afterpay

LAYBUY

ZIP

KLARNA
Regular price

Sale price

$226.00

Regular price

Sale price

$1,309.00

Regular price

Sale price

$1,282.00

Regular price

Sale price

$179.00

Regular price

Sale price

$297.00

Regular price

Sale price

$1,809.00

Regular price

Sale price

$1,829.00

Regular price

Sale price

$689.00

Regular price

Sale price

$1,459.00
Vendor:

Regular price

Sale price

$405.00

Vendor:

Regular price

Sale price

$472.00

Vendor:

Regular price

Sale price

$885.00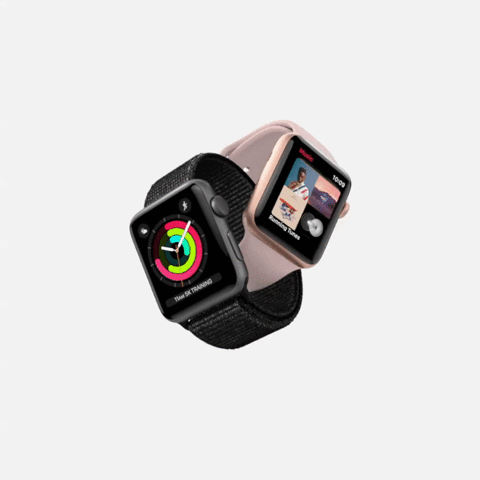 Regular price

Sale price

$1,309.00

Regular price

Sale price

$1,282.00

Regular price

Sale price

$899.00
About Us
TechUp limited is an Auckland based NZ Registered Business since 2019. We are also Certified Secondhand goods dealer under Secondhand dealers and Pawnbroker Act 2004. Our idea of selling Renewed Tech is backed by the belief of building the future with tech whilst minimising the carbon footprint on our planet. Renewed tech can save you up to 40% versus the cost of buying new IT and therefore we aim at making dear gadgets easily accessible at affordable prices. We aim to deliver genuine quality products at most reasonable prices, with prompt service to our consumers imparting best quality buying experience. With plans to grow our network, range of products and services further, Techup's next step is going to be a thrilling one. We look forward to having you along the journey!
Deacon Harmer

Phone was much better than expected. Very reliable company I'd say. Recommended to anyone who wants to get a good phone for a good price.

Chanele Wiperi-karauri

I got a MacBook Air.
It got here really fast which I really appreciate as most electronics I buy online take a few weeks...
It charges really fast which I LOVE!! but then the battery can also be used up very fast too which is a bit off a down buzz. Although the experience with them was amazing. Would definitely recommend purchasing off their website again in the future. 😊

Murray Bowden

I bought a Pixel 6 off TechUp and it developed a defect common in the model. TechUp honoured the warranty and replaced my phone (although they accidentally sent me the wrong charging cord). So I'm happy to recommend techup. Cheers

Aaron Dragonfella

I tried tech-up for the first time, and I am so happy I did , I usually use a different company to update mine, and my kid's phones only decided to try tech-up for a change. The phone I got was exactly as described and came with a one year hardware warranty, and best of all, there was no mobile company logo on the start-up of the phone . I only had to download one mobile company app when I first started up my phone, which I then deleted without out any negative on the function of the phone. The shop is small but big enough , the owners were very approachable and friendly and it was a pleasure doing business with them.
Is the product I'm looking for in stock and available ?

Yes, all products listed are on our website are in stock and available for pick up or shipping.
Is free shipping available ?

Free Shipping is available within New Zealand for orders above $99. We charge a flat shipping rate of $6 for orders below $100.
Do you ship worldwide ?

We ship internationally to Australia, Fiji, Western Samoa and Tonga. Our shipping partner is DHL Express and we charge a flat international shipping rate of NZD 15 per order.
When will I receive my order ?

We aim to deliver the order in 2-4 Business days within New Zealand and International orders are delivered in 4-6 business days. We use NZPost overnight tracked courier service for domestic orders and DHL express for International orders.
What if I received a damaged item ? 

At TechUp, each device is carefully inspected before dispatching and properly secured in bubble wrap packaging. Therefore, it will be highly unlikely that you receive a cracked or damaged product. However, if the device got damaged during transit due to mishandling then kindly get in touch within 48 hours of receipt of shipment at support@techup.nz and our friendly customer support team will get in touch within 4 - 6 business hours. Please note that w'll not be able to accept the claim if the receipt of damaged device is reported after 48 hours. 
How soon can I pick up my order ?

In most circumstances, pick up orders are ready for collection within two business hours. You will receive an email from us once your order is ready for collection. Please note that pick ups are not available during weekends and public holidays.
What are your return policies?

The customer can return any Pre-owned or Refurbished product for an exchange or refund within 14 days of purchase, on the condition that the product is returned in its original condition with invoice or order confirmation. Please note that 14 days return period doesn't apply to Brand New Sealed Products unless the product is faulty. 
Are your products covered under warranty ?

For peace of mind we offer 12 months return to base warranty on all listed products. If you need to make claim against the warranty, please contact us and one of our team members will guide you through the process. Once we receive the device and validated the issue, we will either fix your device or issue you a replacement within 5-7 working days. We will only issue a refund if we are unable to repair the device or replace it with a like model.

Warranty repairs may take up to 5-7 working days unless notified. The warranty period starts from the date of the invoice and ends 365 days after the invoice date. The warranty may be void if the product is found to have physical damage, liquid damage or has been tampered with.
Can I purchase an item at your retail location which is listed online on website ?

Of course ! We are located at:

Unit 8, 13 Laidlaw way East Tamaki 2019.

Visiting hours: Mon - Fri: 9:00AM - 2:30PM & 4:00PM - 5:30PM.
Still have a question ?

No worries ! Feel free to reach out to us at support@techup.nz. We will aim to respond to your enquiry within 4-6 business hours.
12 Months Warranty

Free Shipping Over $99*

Buy Now Pay Later
12 Months Warranty

Free Shipping Over $99*

Buy Now Pay Later